Our teeth are more than just tools we use to chew. They are important to our overall health, not to mention our speech and how we interact with others. Furthermore, when teeth are missing, the jawbone begins to deteriorate and weaken, increasing the risk for easy breaks and changes in the structure and appearance of the jaw and face.
Here at Longmont Oral, Facial and Implant Surgery, Dr. Andrus and Dr. Howard understand the impact missing teeth can have on an individual and are committed to restoring the smile of everyone who walks into their doors.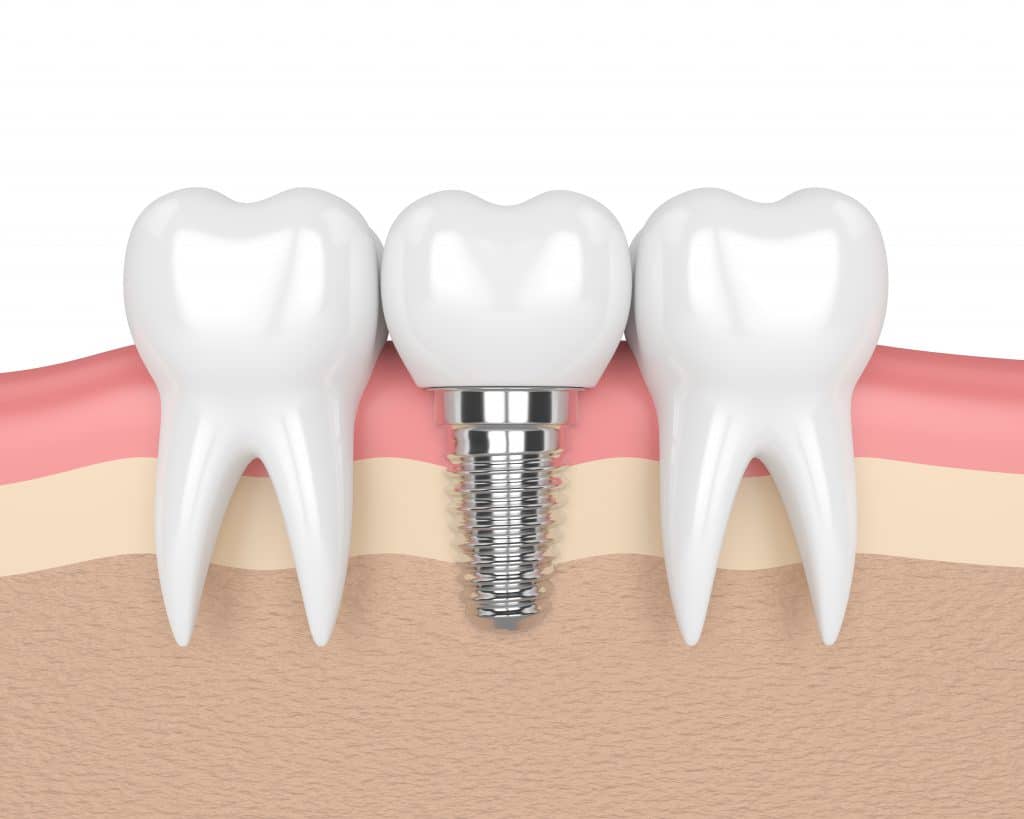 Benefits of Dental Implants
The only tooth replacement option that is long-term and preserves the structure and health of the jawbone is dental implants. Replacement teeth attached to dental implants are comfortable, attractive and secure, offering long term replacement of missing or damaged teeth. Additionally, they do not require adjustment to surrounding teeth like most bridges and they remain in place like normal teeth, eliminating the hassle and inconvenience of removable dentures.
Compared to other replacement options such as bridges or dentures, dental implants also stand apart because they consist of a titanium post which anchors the replacement tooth to the jawbone, under the gums, giving it longevity and security that far surpasses other replacement options.
Unlike other replacement tooth options, dental implants preserve the health and strength of the jawbone. When a tooth goes missing, the space in the jawbone where the root of the tooth once occupied, begins to weaken and compromise the health of the jawbone. By inserting a dental implant, however, the bone and tissue can actually grow around the titanium post, bonding with it and establishing a solid foundation for the replacement tooth above.
The process begins with a thorough evaluation of your mouth and jawbone, often first by your dentist who may then refer you to Longmont Oral, Facial and Implant Surgery for implant placement or bone grafting if your bone needs additional support before implants are placed.
Drs. Andrus and Howard will perform any necessary tooth extractions and/or bone grafting before placing the dental implants. They will work closely with your dentist who will attach your replacement teeth to the top of the implant when the area is fully healed. Often, your dentist will create a temporary crown to fill in the gap until the implant process can be completed.